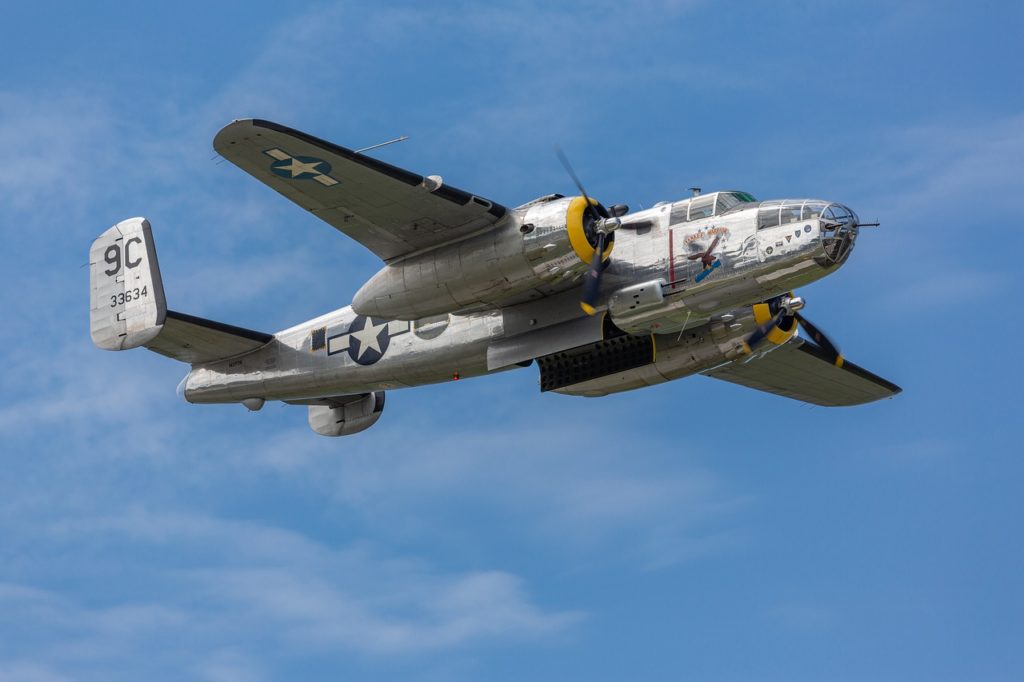 Have you heard of the Commemorative Air Force Central Texas Wing (CAF)? Not many people know about this cool place that's 15 minutes from Kyle in San Marcos. The CAF has a long and illustrious history that you can read about on the CAF Central Texas Wing website.
What Is the CAF Central Texas Wing?
It's the home of six CAF aircraft including a C-47 "That's All Brother," P-39 "Big D", and C-45 "Lone Star Lady." Their B-25 "Yellow Rose" is a replica of Kate #310 from the movies "Tora! Tora! Tora" and "Pearl Harbor."  The Central Texas Wing takes responsibility for the maintenance and restoration of these aircraft. It also has several helicopters in its hangar.
What started as a hobby turned into a mission to preserve history. Its four objectives are as follows:
Restore and preserve combat aircraft.
Provide a home for a permanent display of the aircraft.
Remind Americans about these great planes that flew to defend our nation.
Create an organization dedicated to preserve these aircraft.
A great way to appreciate the historical aircraft is to book a ride for a flight to remember. You can view the rates and reserve a flight.
Where to Find CAF Updates
The CAF Central Texas Wing Facebook page occasionally broadcasts live events such as aircraft departures and flyovers. Watch that page for the next one or check out the recordings of past events. To stay updated on CAF Central Texas Wing activities, you can subscribe to its official High Flight newsletter.
They also have #TriviaTuesday. Here's one. True or false: During the Doolittle Raid on Tokyo, the B-25s' machine guns were removed to save weight, but so they would not look totally defenseless, broomstick handles were painted black and installed to look like machine gun barrels. Get the answer here.
Take a trip to the past by checking out photos of these mesmerizing planes on their website and Facebook page. They also have a gift shop filled with awesome gift ideas.
To stay on top of great resources from Kyle, connect with us on Facebook, Instagram, and Twitter. Looking to move? Explore the inventory of new homes in Kyle or contact our Crosswinds team.