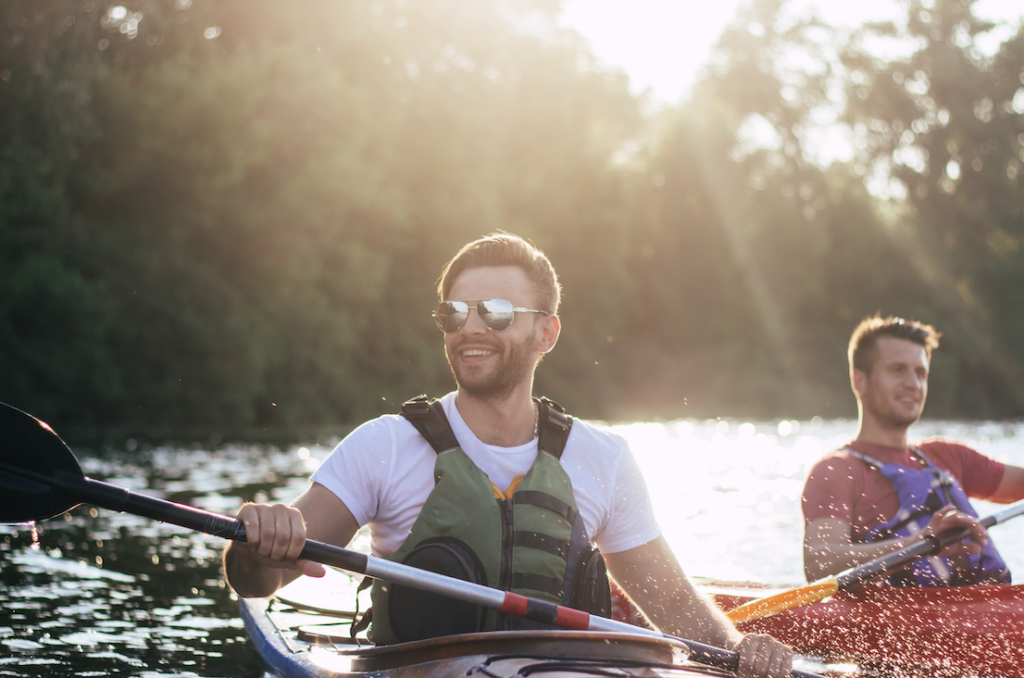 School may have started, but that won't stop folks from enjoying what's left of summer. This is Texas, so summer temperatures are still happening. What a better way to spend the evenings and weekends than on the water? And Paddle With Style can help you do just that.
What Is Paddle With Style?
Paddle With Style is a business based out of San Marcos, Texas. They offer canoe and kayak rentals, lessons, and guided trips for all ages. Did you know that there are competitive paddle sports? It's true! One is called the Texas Water Safari the World's Toughest Canoe Race. In this competition, entrants have four days and four hours to paddle from San Marcos to the little town of Seadrift on the Gulf Coast.
Owner Holly Orr and the folks behind Paddle With Style founded the company in 2009. They wanted to provide a program to help kids learn how to canoe. Within a year, they added lessons to train people for the Texas Water Safari. Now their mission is to introduce people to the sport of paddling with education, water conservation, and adventure.
Holly is passionate about distance paddling. She has competed in marathon canoe races. She's finished 12 — yes, twelve — Texas Water Safaris. She's broken six women's records and won her class nine times. Holly has also done the Colorado 100, a 100-mile marathon canoe race from Bastrop to Columbus, Texas.
Paddling Instruction Programs in San Marcos
Paddle With Style holds their classes in San Marcos, but they do travel to other locations. Their classes include competition training, introduction to paddling skills, instruction certification, and youth programs.
Their competition training programs prepare people everywhere from zero to years of experience to learn how to paddle and improve their techniques.
Just like many sports have associations with certificate programs, there's one for canoeing. The American Canoe Association (ACA) is a nationally recognized organization for paddle sports. Anyone interested in becoming a paddle sports instructor can get started with Paddle With Sports instructor certification workshops.
For the latest news and contests, check the Paddle With Style Facebook page. Kyle residents don't have far to go for all this paddle sports fun as the fun is only 20 minutes away.
To stay on top of great resources from Kyle, connect with us on Facebook, Instagram, and Twitter. Looking to move? Explore the inventory of new homes in Kyle or contact our Crosswinds team.