Welcome to CROSSWINDSNEW HOMES IN KYLE, TX, FROM THE $200SWelcome to CROSSWINDSNEW HOMES IN KYLE, TX, FROM THE $200SWelcome to CROSSWINDSNEW HOMES IN KYLE, TX, FROM THE $200SWelcome to CROSSWINDSNEW HOMES IN KYLE, TX, FROM THE $200S
Previous
Next

Contact Us Now


Directions


View Builders

WELCOME
TO CROSSWINDS – WHERE LIFE SETS SAIL
Out where gentle breezes blow across the rolling Texas prairie, there's a place for families to connect in an active community with all the comforts of home. Crosswinds is ideally located just south of Austin in the charming city of Kyle, Texas. In this beautiful master-planned community, the setting is as exciting as it is relaxing. And the lifestyle is all about living. 

Windy Point
Amenity Center
Families and neighbors gather here to relax poolside, while enjoying the grilling porch, picnic tables and children's splash pad!

Community
Trails
Come explore the endless opportunities to take to the great outdoors.
The master trail system connects to playscapes, the amenity center as well as open play fields.

Playground
Areas
Step outside and explore the neighborhood playscapes. Let your children's imagination go wild and watch them relish the world around them.

Extensive Trail
System
Planned sidewalks and unpaved trails are woven throughout the community. Run, walk or bike for fresh air and peace of mind!

Future Dog
Park (Coming 2020)
Bring your furry friends to the neighborhood dog park.
Every four-legged family member needs a little fun – so dust off the tennis balls and frisbees and head on over!
Crosswinds &nbsp Builders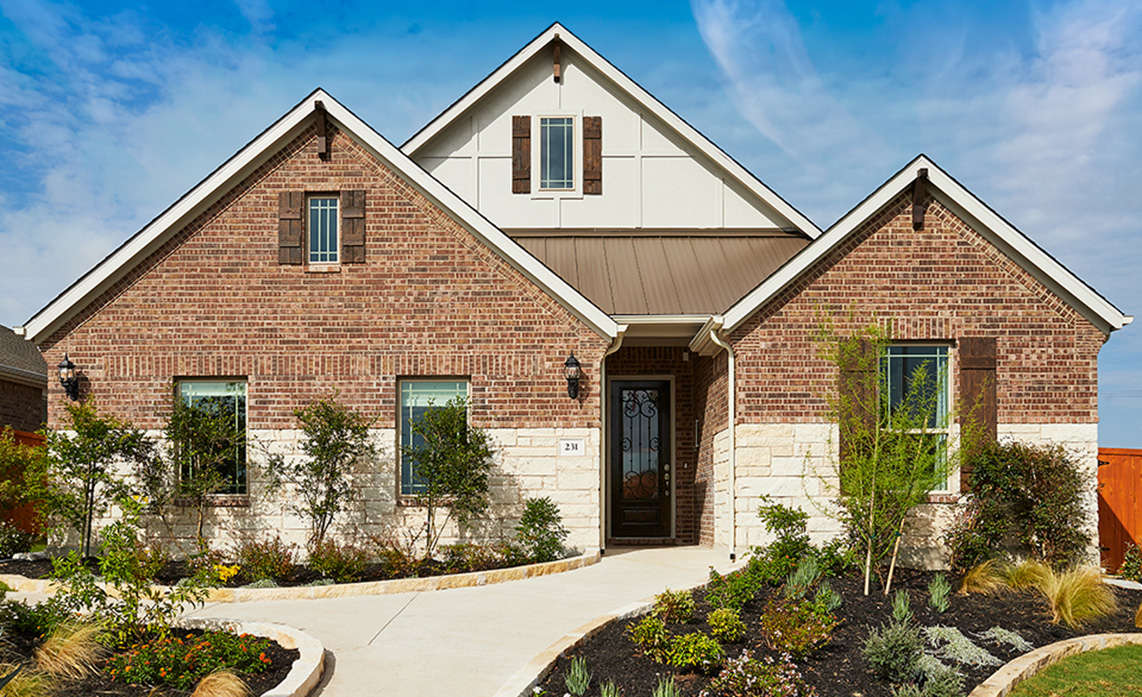 Gehan Homes
Your home is an investment in your future. You deserve a home that is designed, constructed, and produced to the highest standard of quality in its class. Every Gehan home is created with personalized options and features designed for functional modern living. Your new home is our passion. A beautiful home designed to fit your modern lifestyle is our promise.
Highland Homes
Your home is one of most important investments you will ever make. Since 1985, Highland Homes has been dedicated to building beautiful, high-quality homes for Texas families. Those who work at Highland are more than just employees of one of the largest private homebuilders in the state — we own 100% of the company. From your sales counselor, to your builder, to your warranty manager, you are working directly with an owner. We are not motivated by the stock market or outside investors. We are totally committed to you, and your satisfaction is our business. For us, that's the only business that matters.
Pacesetter Homes
At Pacesetter Homes, our award-winning plans are about more than just bricks and mortar. They're inspired by classic architecture, featuring wood trim and decorative elements. Rustic charm permeates throughout our homes, making them informal, warm and inviting. With Pacesetter you'll find great design, utilizing natural elements to create open, inviting spaces. You'll also find we craft everything with a great deal of enthusiasm and a genuine love for what we do.
COME HOME WHERE
YOU BELONG
Crosswinds has selected only Austin's top builders to be a part of this inviting community of new homes. With award-winning designs from Pacesetter Homes, Gehan Homes and Highland Homes, you can be assured of exceptional quality and craftsmanship, starting in the $200s.
AN EDUCATION THAT EARNS HIGH MARKS
Children living in Crosswinds attend the exemplary Hays Consolidated Independent School District (HCISD). Encompassing more than 221 square miles, the district serves 18,000 students across 22 campuses. Not only is the teaching and curriculum second to none, the Performing Arts Center is state of the art. It's an academic environment that encourages students of all ages to excel and to realize their dreams.
Plfuger Elementary consists of Grades K-5. The mission of the school is to encourage its community of learners… Read More
Chapa Middle School includes grades 6, 7 and 8. The school aspires to create a supportive learning environment by establishing… Read More
Homes of the Lobos, Lehman High School is a 6A school consisting of Grades 9, 10, 11 and 12. With an enrollment of approximately… Read More
What agents are saying